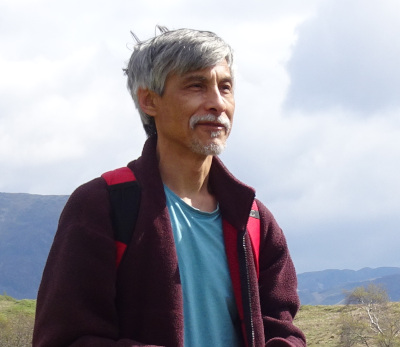 I am a thinker, writer and speaker, concerned with social change and the future of humanity.
I grew up working class in England in the 1960s. I was born to parents of very different backgrounds – a poor white working class mother, and a Chinese father whose family started off as peasants in South China and became millionaires in Hong Kong, before losing it all again to one son's gambling addiction.
In my late teens and early twenties I studied Physics at Imperial College. At the same time I became an expert roller skater and spent hundreds of hours skating in the parks and streets of London, mostly with young Black men.
I have worked as a physicist, and later as an engineer, for all my working life. I have taught emotional listening skills (co-counselling) for 30 years and brought up two children who are now adults. At the same time I helped to transform my workplace into a successful workers' cooperative and I became interested in, and read widely on, the history of social change.
I still live in the intentional community that I joined in my twenties, where I grow a large amount of the community's food. I sang in a performing choir for 10 years and I'm a visual artist and an inventor when time allows.
Currently much of my time is devoted to running a workshop called "Oppression, Movement building and our relationships as activists" which provides space for participants to look at how social movements can be divided when oppression is not addressed – or is not addressed well – and offers practical tools to heal these divisions.